Alexander Adamescu's early life
Alexander Adamescu is the only son of Romanian businessman Dan Adamescu and his first wife Alice Adamescu. Alexander was born in Bucharest, Romania, in 1978, and moved to Germany with his family in 1979. Alexander grew up and was educated in Germany, only occasionally visiting Romania.
As a teenager Alexander played junior tennis at German national level before graduating secondary school with his Abitur grade 1.2 (equivalent to A grade A-levels in the UK). Alexander went on to study at Humboldt University in Berlin, ENSAE (the school of finance and statistics in Paris) and Paris-Sorbonne University before taking up a position as a research fellow and beginning a PhD in mathematics at New York University.
Alexander Adamescu's marriage and family

In 2009 Alexander met his now wife – Adriana – in Romania. "We fell in love", Alexander says. The couple went on to marry and have three children: Gabriel Alexander was born in Vienna, Austria in 2012, and he was followed by Dan Lucas in 2014 and Sophie in 2015. Dan Lucas and Sophie were both born in London, and do not know any other home.
"They are the most valuable things I possess on earth", Alexander says. "I must avoid the fate of my father for their sake."
Alexander Adamescu's career
After a short while at New York University Alexander realised a PhD wasn't for him, and started working at management consulting company McKinsey & Co, as an Associate in their German business. There he learned a lot about business, which served him well when he joined the family firm as a member of the board of directors at TNG (The Nova Group), in 2006.
Starting work at TNG meant moving to Romania for the first time. Alexander describes this time as "like living as an expat", as though he was born in Romania, he did not speak the language very well and had spent most of his life in Germany.
In 2012 Alexander decided to pursue his true passion – writing plays. He and his family moved to London where he began studying at the Central School of Speech and Drama and benefitting from the lively London theatre scene.
Alexander Adamescu's plays have been performed in Germany and Romania, at the Hermannstadt Theatre Festival and Sibiu Festival respectively.
The European Arrest Warrant against Alexander Adamescu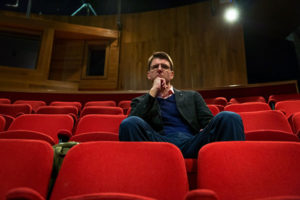 Soon after Alexander and his family moved to London, the Romanian government began its assault on the Adamescu family business. These attacks on TNG followed pro-democracy campaigning and criticism of the government published by the newspaper Romania Libera (read more: Who was Dan Adamescu?). Alexander's father, Dan Adamescu, was arrested and imprisoned in Romania (read more: Dan Adamescu's trial) and later died as a result of the infections he contracted in prison (read more: Dan Adamescu's death).
Acting as any son would, Alexander contested the unfair trial his father received, the inhumane treatment he was subjected to whilst detained, and the government's attempts to ruin the business his father had painstakingly built from nothing.
It is these actions that drew the ire of the Romanian authorities and led to their attempts to extradite Alexander Adamescu on patently false charges. Unfortunately, the European Arrest Warrant system does not allow judges in the UK to refuse a request for extradition on the basis that there is no evidence (read more: Understanding the European Arrest Warrant (EAW)).
Alexander Adamescu continues his fight against the European Arrest Warrant issued against him, convinced that if he is extradited to Romania he will not receive a fair trial. His greatest wish is to secure his freedom, and return to writing plays and spending quality time with his children without fear of being killed by the Romanian state, as his own father was.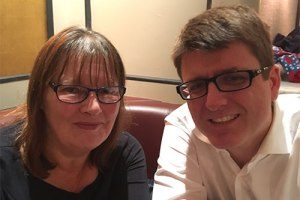 Friends of Alexander Adamescu
This website was established by a group of Alexander Adamescu's friends in London who are appalled by the treatment of the Adamescu family. The aim of the website and the group is to raise awareness of the case, and press the urgent need for reform of the European Arrest Warrant so that innocent people living in the UK are protected.
Chris Hartup, Friends of Alexander Adamescu, says:
"I urge anyone who believes in the rule of law, justice and fairness, and the presumption of innocence until proven otherwise, to join me in speaking out against this outrage."
In his own words: Alexander Adamescu explains what he is going through